About Us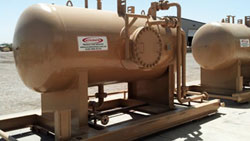 O&I Fabrication was established in May 2016. We fabricate ASME Code pressure vessels and over 14,000 vessels in use around the world. O&I FABRICATION INC provides the top quality fabrication products and fabricating services to our clients needs at a price that is highly competitive. Our main fabrication shop has the capacity to lift and handle pressure vessels 15 feet in diameter and up to 300,000 lbs. We can provide complete process and production skid packages featuring pressure vessels, piping, structural steel, and installation of instruments and electrical components. For more details on specific products that we can provide please browse through our products page.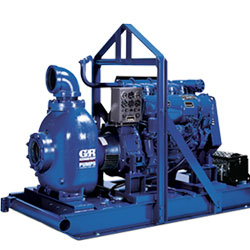 We are an ASME Div1 pressure vessel shop, we fabricate structural steel, piping, vessels. We also package turn key skidded units such as water treatment packages, compressor packages, steam generation units, both electric driven and engine driven pump units, etc. We can fabricate latest edition API pump bases. We can provide ASME B31.3 pipe spools as well as ASME B31.1 piping.
Our Vision & Mission
We provide our customers with a solid combination of engineering talent and manufacturing expertise. Our offering spans the full range of services from prototype to full production. Our approach is client-focused. We act as partners throughout the entire project, while empowering clients to be involved. Clients are welcome to source inspect jobs at anytime throughout the entire fabrication process for assurance that everything is being made to their expectations. Our team of experts reviews our clients' needs to ensure that we are creating the most cost-effective design to be delivered on schedule and within budget.